PAX Mini Review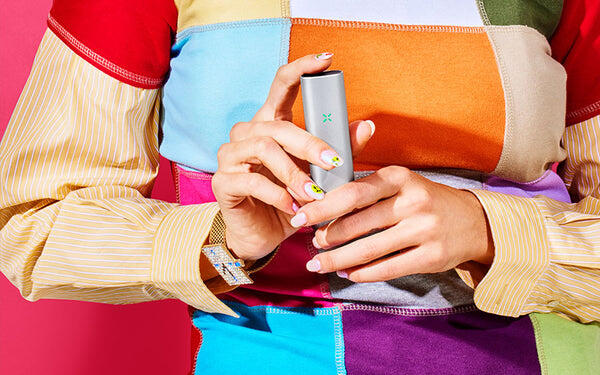 Overview of the PAX Mini
Welcome to our comprehensive review of the PAX Mini Vaporizer, a new compact and powerful vaporizer designed for those seeking a discreet and convenient vaping experience. In this review, we will delve into the key features, performance, design, and overall user experience of the PAX Mini Vaporizer, providing you with all the necessary information to make an informed decision about your next vaporizer purchase.
We will explore the performance capabilities of the PAX Mini Vaporizer, examining its heating technology, temperature control, and vapor production. Whether you prefer low and slow sessions or quick and intense hits, this vaporizer aims to provide a one perfect heating experience to suit your preferences.
Our review will consider both the pros and cons of the PAX Mini Vaporizer, offering an unbiased analysis of its strengths and weaknesses. We aim to provide you with a well-rounded evaluation to assist you in determining whether this vaporizer is the right fit for your vaping needs.
So, if you're in the market for a compact and efficient vaporizer that doesn't compromise on performance, join us as we explore the features and functionality of the PAX Mini Vaporizer. Let's dive into the details and discover if this portable device lives up to its promises and delivers an exceptional vaping experience.
Design & Build Quality
One of the standout features of the PAX Mini Vaporizer is its compact size and sleek design. With the increasing demand for discreet and pocket-friendly devices, this vaporizer is designed to fit seamlessly into your lifestyle, allowing you to enjoy your favourite materials on the go without drawing unnecessary attention.
The sleek Pax Mini boasts the same top-notch materials as its big brother, the Pax 2, but in a slimmer, sexier package. And get this - they've even upgraded the oven screen to a 3D printed version for a smoother experience and better airflow. Game changer!
The body has a soft matte finish and PAX keeps the same straightforward design the used in the past.
One of the standout design features of the PAX Mini is the magnetic oven lid. This feature is both convenient and functional as it ensures that the device is easy to load and maintain. The magnetic oven lid also helps to keep the herbs in place during use, which helps to ensure that the vapor produced is even and flavourful.
One top of the device you fins a flat mouthpiece that also functions as the single button to use the device. The mouthpiece can be removed and replaced by included raised mouthpiece.
In terms of build quality, the PAX Mini is constructed using high-quality materials that are bound to last for a long time. The device is made using durable materials that are resistant to wear and tear. This means that you can expect the PAX Mini to last for years without showing signs of damage.
The PAX Mini is also designed to be easy to clean. The device features an oven screen that is easy to remove, making cleaning a breeze. Additionally, the device comes with pipe cleaners that can be used to clean the heating chamber and other hard-to-reach areas.
Overall, the PAX Mini is a dry herb vaporizer that is designed and built to last. The device is constructed using high-quality materials and features a sleek and stylish design that is sure to impress. Additionally, the device is easy to maintain and clean, making it the perfect choice for individuals who are looking for a high-quality vaporizer that is both functional and visually appealing.
Power Button & No Temperature Controls?
One of the standout features of the PAX Mini is its intuitive power button and no temperature controls! The power button is conveniently located on the device's top, making it easy to turn on and off with just a single click.
Pax vaporizers require a fully packed chamber and a 10-15 minute session for optimal use, similar to a joint or blunt.
Picture this: You and your cycling crew stumble upon a breathtaking view of a serene lake. Don't just stop and stare, grab your Pax Mini and indulge in a much needed 10-minute meditation session. Trust us, it's the perfect spot to reset and recharge.
The Pax Mini has demonstrated greater efficiency in comparison to its predecessor, the Pax 2. The updated heating algorithm is proficient at decreasing the oven temperature during periods of inactivity and increasing the temperature rapidly when in use.
The new heating system and 3D screens has shown improvements compared to the previous Pax 2 and Pax 3 vaporizers. It allows for quicker extraction and minimizes herb wastage during the heat-up and cool-down process.
3D Oven Screen
One of the new standout features of the PAX Mini is its 3D oven screen. These two components work together to ensure that your dry herbs are heated evenly and that your sessions are as efficient as possible.
The 3D oven screen, on the other hand, is a revolutionary component that helps to evenly distribute heat throughout the oven. Its unique design provides more surface area for your dry herbs to come into contact with the heating element, resulting in more consistent vapor production and better flavour overall.
The screen is also easy to remove and clean, allowing you to maintain optimal performance and flavour session after session. Additionally, the oven screen acts as an extra filter, ensuring that no plant material gets into your mouth while you inhale.
You would also like to Check: Tinymight 2.
This combination of the magnetic oven lid and 3D oven screen is just one example of the attention to detail that PAX Labs has put into designing the PAX Mini. These features, coupled with the device's sleek and attractive design, make the PAX Mini one of the best portable dry herb vaporizers on the market today.
Oven Capacity & Size
When it comes to choosing a dry herb vaporizer, one important factor to consider is the oven capacity and size. The Mini oven, which is where your dry herbs are placed for vaporization, can greatly affect your overall vaping experience.
A larger oven capacity means that you can pack more dry herbs at once, which can be especially convenient if you're looking for longer vaping sessions without having to constantly refill your device. On the other hand, smaller ovens can be better for those who prefer to vape smaller amounts of dry herbs at a time, or for those who prioritize portability and discretion.
It's important to note that oven size and capacity can vary greatly between different vaporizer models. Some devices, like the PAX Mini, have smaller ovens but still offer ample space for a single charge. Other devices, like the PAX Plus, offer larger chamber with the ability to switch between a half-pack and full-pack oven based on your personal preference.
Overall, the size and capacity of your vaporizer's oven should align with your personal vaping needs and preferences. Whether you're looking for longer sessions or quick hits, there is likely a device out there that will meet your specific needs.
Vapor Paths & Pipe Cleaners
Vapor paths are an important component of any dry herb vaporizer, and they play a crucial role in determining the quality of your vaping experience. As the name suggests, vapor paths are the channels through which the vapor travels from the heating chamber of your device to your mouth.
A well-designed vapor path can help to cool and smooth the vapor, resulting in a more enjoyable and flavourful vaping experience. In contrast, a poorly designed vapor path can lead to hot, harsh vapor that can irritate your throat and lungs.
One important factor to consider when it comes to vapor paths is cleanliness. Over time, resin and other residue can accumulate in the vapor path, reducing airflow and affecting the taste and quality of your vapor. To keep your vapor path clean and functioning properly, it's important to regularly clean it with pipe cleaners.
Pipe cleaners are thin, included in the cleaning kit, are flexible tools that are designed specifically for cleaning pipes and vapor paths. They are typically made of a long, thin wire stem that is coated with small bristles or fuzz. To use a pipe cleaner, simply insert the bristled end into your vapor path and gently scrub the sides of the channel to remove any built-up residue.
Regularly cleaning your vapor path with pipe cleaners is an easy and effective way to ensure that you are getting the best possible vaping experience from your dry herb vaporizer. It's also a good idea to invest in high-quality pipe cleaners, as cheap, low-quality cleaners can break or shed bristles, which can actually cause more harm than good.
In addition to cleaning your vapor path, it's also important to pay attention to the material that your vapor path is made from. Materials like glass and ceramic are typically preferred for their cooling properties, while plastic can heat up quickly and produce harsh, hot vapor.
By keeping your vapor path clean and choosing the right materials, you can ensure that you are getting the most out of your dry herb vaporizer. So next time you're enjoying a vaping session, take a moment to appreciate the importance of your device's vapor path and the role that pipe cleaners play in keeping it clean and functioning properly.
Battery & Charger
If you're a frequent user of portable vaporizers, you're likely familiar with the frustration of constantly needing to charge your device. One of the benefits of the Pax Mini vaporizer is its robust 3000mAh lithium-Ion battery capacity, which ensures that it can handle 2h+ sessions on a single charge. However, this convenience comes with a caveat: the Pax Mini uses a proprietary charger, unlike many other devices on the market that utilize standard USB chargers.
While some users may find the proprietary charger to be an inconvenience, it's important to understand its purpose. The Pax Mini's unique charging port allows for faster and more efficient charging than what's typically possible with a standard USB charger. It ensures that the device is charged optimally, improving its overall battery life and performance.
Another advantage of Pax's proprietary charger is that it's designed to prevent the device from overcharging or overheating, which can cause damage and reduce the lifespan of battery-powered devices. By using a charger specifically tailored to the Pax Mini's capacity and specifications, you can be confident that your device is charging safely and effectively.
One potential downside to the proprietary charger is that it's not as easily replaceable as a standard USB charger, which can be found at most electronics stores. If you lose or damage your Pax Mini charger, you'll need to purchase a replacement specifically designed for the device. The 2-3 hour charge time could also be improved. However, most users find that the benefits of the proprietary charger outweigh this small inconvenience, especially when it comes to the device's optimal charging and performance.
The Truth About it's Performance
The Pax Mini is a dry herb conduction vaporizer that has gained recognition for its ability to deliver consistent, high-quality vapor. One of the key factors in achieving vapor quality is the device's conduction heating system, which heats up the herb chamber evenly and quickly, allowing for optimal vapor production.
The device heat up time is 22 seconds and LED lights indicates it's heating similar to other PAX devices.
Another feature that contributes to the Pax Mini's performance is the no temperature settings. The device offers a single heat setting, which some users may find limiting, but it has been calibrated to the optimal temperature for delivering tasty and potent visible vapours. This eliminates guesswork and offers a hassle-free vaping experience, making it ideal for both novice and experienced users.
2-Year Warranty from PAX Labs
When it comes to purchasing a new vaporizer, one of the most important factors to consider is the warranty. After all, you want to make sure that your investment is protected and that you're covered in case anything goes wrong.
Thankfully, if you're considering a PAX Vaporizer, you're in luck. PAX Labs offers a two-year warranty on all of their vaporizers, giving you peace of mind and ensuring that you can enjoy your device for years to come.
But what exactly does this warranty cover? Well, according to PAX Labs, their warranty includes defects in materials and workmanship, as well as any performance issues that may arise. This means that if your device stops working as intended or if you notice any defects or issues that are the result of faulty materials, PAX Labs will replace or repair your device for free.
Of course, like any warranty, there are some limitations and exclusions to be aware of. For example, the warranty doesn't cover normal wear and tear, damage caused by misuse or accidents, or any modifications or repairs made by unauthorized parties.
However, even with these limitations in mind, the PAX Labs 2-year warranty is still one of the most comprehensive in the industry. It's a testament to the quality and durability of PAX vaporizers, and it's a big reason why so many people choose PAX Labs when shopping for a new vaporizer.
So if you're in the market for a new vaporizer and you want the peace of mind that comes with a great warranty, look no further than PAX Labs. With their 2-year warranty, you can rest assured that your investment is protected and that you'll be able to enjoy your device for years to come.
PAX Mini Review Summery
After extensively testing the PAX Mini Vaporizer, our team has come to appreciate its compact size and impressive performance. The discreet design allows for easy portability, making it a convenient choice for vaping on the go. The vapor production is exceptional, delivering satisfying hits without compromising on flavour.
We particularly enjoyed the PAX Mini Vaporizer's heating technology, which heats up quickly and consistently. The temperature control feature allows for customization, catering to individual preferences and ensuring a personalized vaping experience. Whether we desired smooth and mellow sessions or intense and powerful draws, the PAX Mini Vaporizer delivered accordingly.
The build quality of the device is noteworthy, with high-quality materials and attention to detail evident in its construction. The user interface is intuitive and easy to navigate, adding to the overall user-friendliness. The battery life is decent, allowing for multiple sessions before needing to recharge.
However, there were a few aspects that we did not enjoy as much. Firstly, the vaporizer can get slightly warm to the touch during longer sessions, which may be uncomfortable for some users. Additionally, while the compact size is a positive feature, it does limit the capacity of the oven, requiring more frequent reloading for extended sessions. Since there is only one single temperature there is no smartphone app functions there is no way to see the actual temperature.
In conclusion, the PAX Mini Vaporizer impressed us with its compact design, powerful performance, and simple experience. It is an ideal choice for those who value discretion and portability without compromising on vapor quality. Despite a few minor drawbacks, the PAX Mini Vaporizer offers a highly enjoyable vaping experience overall.
Get 5% OFF: 
  LOVE5  
+ Free UK Shipping
---